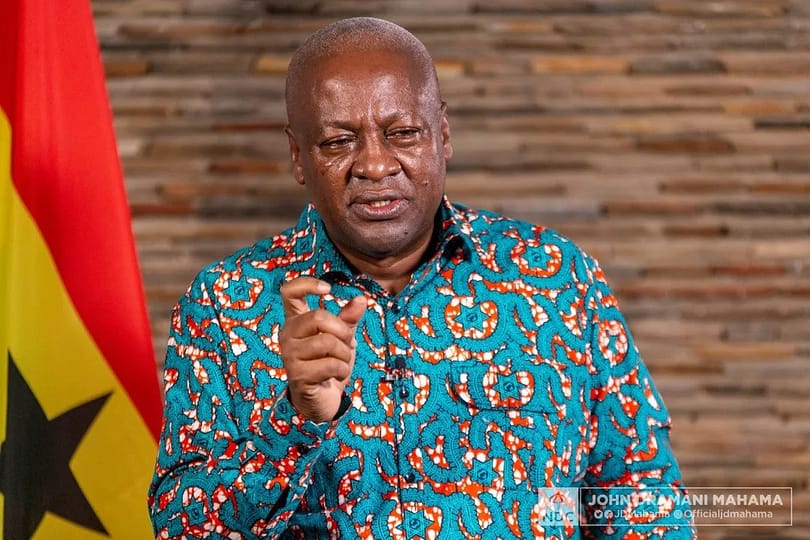 Former president John Dramani Mahama has disclosed that the 2024 campaign of the National Democratic Congress (NDC) will be championed by the party's branch executives.
He says the decision is to allow for expanded grassroots participation, fair and equitable distribution of resources as well as whip up the interests of key stakeholders during the campaign period.
Mr. Mahama who is seeking to be elected as flagbearer of the NDC for the 2024 general elections disclosed this at Tumu in the Sissala East municipality when he interacted with delegates of the party as part of his two-day campaign tour of the Upper West Region.
"2024 is going to be a different election. Our branch executives are going to lead our campaign. We will give all the resources you need including bicycles, motorbikes, flyers and all that you will need to move from door to door to ensure that we get the required number of votes to win the elections," he said.
He added that the party will come out with a reward system for branches that will amass new members onto their fold.
The former president also took a swipe at the New Patriotic Party (NPP) government for leading the country into economic crisis.
He said Ghana is fast becoming a laughing stock in the international community due to the government's inability to finance its debts.
"This government has borrowed and borrowed to the neglect of all the warnings we gave. The president failed to listen because the Finance Minister, Ken Ofori-Atta is his cousin and his bank benefits directly anytime he borrows. These days when I travel outside, people keep asking me what has become of our economy, simply because we have borrowed so much to the point that we can no longer pay," Mr. Mahama lashed out at the government.
He called on the rank and file of the party in the area to remain united after their primaries as that will be the surest way to win the next general elections.
The post NDC branch executives to lead election 2024 campaign – Mahama appeared first on Citinewsroom – Comprehensive News in Ghana.