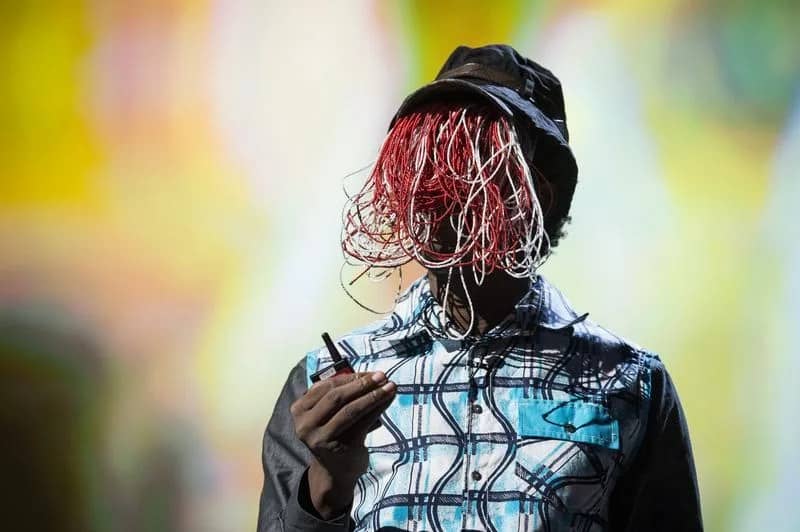 Ace investigative Journalist Anas Aremeyaw Anas  has refused a high court judgement ordering him to remove his veil so as to testify as a witness in a case involving Republic verse Nyantakyi and Others.
In press release by Anas and his Tiger P.I,  it is impossible to comply with the order of the court due to their experience as a group.
Read the full release below.
18 May 2023 | PRESS RELEASE
NYANTAKYI AND LAWYERS TO SEE ANAS'S FACE BEFORE COURT PROCEEDINGS
RE: REPUBLIC V. KWESI NYANTAKYI AND ANOTHER
1.Tiger Eye P.I has taken notice of the ruling by the High Court sitting in Accra to allow undercover journalist Anas Aremeyaw Anas to testify wearing mask in open court on condition that he shows his face to the accused person in the judges' chambers first.
2.Anas had earlier agreed to testify as a witness for the prosecution in the above styled case after Ahmed Hussein Suale was gruesomely murdered, on condition that his identity is protected.
3.Anas's request for the protection of his identity stems from his role as an undercover agent and the real and elevated risk that revealing his identity to the accused person will severely compromise his physical security and personal safety.
4.It should be recalled that the late Ahmed Hussein Suale, a star witness in this case, was assassinated in broad daylight in 2019. His assassination occurred on the same day that he had had engagements with the Attorney General's office on his testimony against the accused person in above styled case.
5.Prior to his gruesome murder, the late Ahmed Suale had been threatened with death by Mr Kwesi Nyantakyi and had been the subject of callous media attacks for his role as a star witness in the case, culminating in the revealing of his identity on national television and social media by Mr Kennedy Agyapong, the MP for Assin-Central constituency.
6.As much as Anas is willing and ready to testify for the prosecution, doing so under the condition specified by the court, presents a clear and present danger to his security and safety, especially because of the issues chronicled above.
7.Under these circumstances, prudence requires that he declines the invitation to endanger his life and accordingly declines the invitation to reveal his identity to the accused person in the judges' chamber or any other place.
8.Tiger Eye endorses the position of Anas and states that it is proper and wise to err on the side of caution to avoid any potential attack on another of its investigators.
9.Tiger Eye's position is further buttressed by the unrelenting, coordinated, and well-financed media and other campaigns by private and State actors to undermine its operations and the Anas principle, which stand in their way of amassing corruption and social injustice.
10. Nevertheless, Tiger Eye shall remain unwavering and relentless in its fight against corruption and societal ills. Anas remains in high spirit and is grateful to the good people of Ghana for their support and protection.
Ends
…
#IAmAnas #JeSuisAnas #AnasIsWatching #DoTheRightThing #SayNoToCorruption