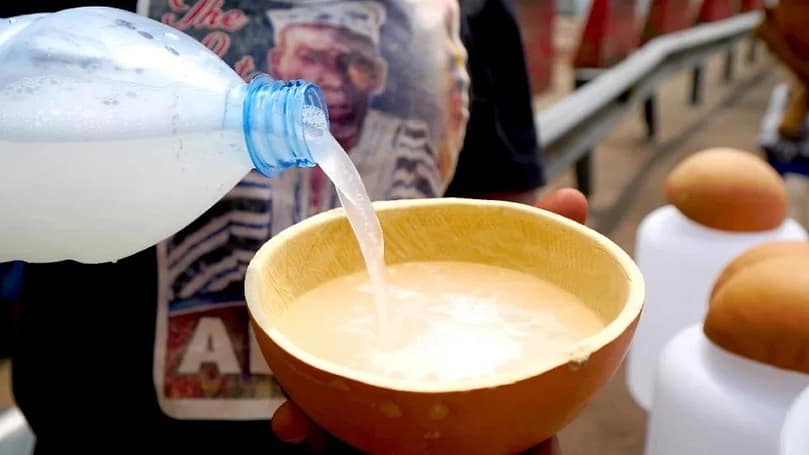 An eight-year-old boy lost his life after drinking a substance suspected to be palm wine at Awutu Bantama in the Awutu Senya West District of the Central Region.
The boy known as Agya Kwao died after drinking the substance from the farm of a palm wine tapper who allegedly poisoned the substance after he suspected that some persons have been stealing from him.
Auntie of the deceased, Mercy Acquah says she saw the boy screaming for help and was rushed to the hospital but was pronounced dead a few hours later.
"I was home when I had a call to come and see my nephew. I got there, and I saw him drunk and unconscious. We rushed him to the hospital, and it was detected that he had taken poison. We tried forcing him to vomit the poison, but it didn't work. He died a few hours later. The police came for the sample and detected it was poisonous."
The suspect has been arrested by the Awutu Bereku Police Command assisting with investigation.
The post 8yr-old boy die after allegedly drinking contaminated palm wine at Senya West appeared first on Citinewsroom – Comprehensive News in Ghana.