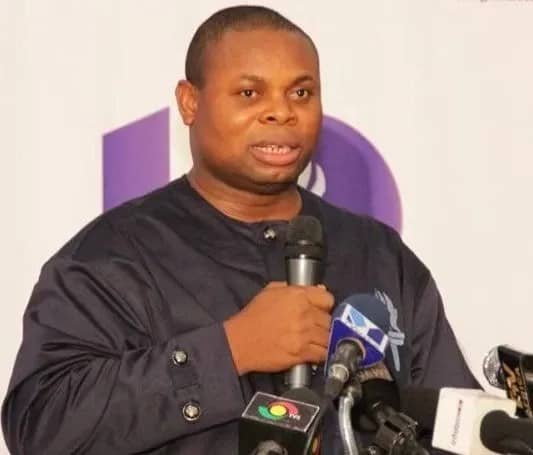 President of think tank IMANI Africa, Franklin Cudjoe, has criticized the Presidency for the growing suspicion among Ghanaians in the aftermath of the arrest of the former Chairman of the defunct Inter-Ministerial Committee on Illegal Mining (IMCIM), Professor Kwabena Frimpong-Boateng.
According to him, some citizens would not have implicated the Presidency in the arrest of Prof. Frimpong-Boateng if it had acted promptly when the report was presented some years ago.
Professor Frimpong-Boateng was arrested by the Office of the Special Prosecutor (OSP) last month to answer questions about suspected corruption and corruption-related offences in respect of the activities and expenditure of the dissolved IMCIM he chaired.
However, the former IMCIM Chairman, after his arrest and subsequent GH¢2 million bail, said in a recent media interview that he felt he was being targeted.
Speaking on the Big Issue on Citi TV, hosted by Selorm Adonoo, Franklin Cudjoe said, "When government gives the wrong impression that they want to interfere in the work of persons who are perceived to be doing things right, then their subsequent actions, even if they were doing so through institutions like the OSP, even though the OSP is supposed to be independent, then everybody begins to be suspicious. I can understand the suspicion that has brought this conversation up on the arrest of the good old Professor. If the government had acted promptly on the report by the Professor and paid some attention to it".
"At the time he finished the report, galamsey was probably worst and so if the government had acted swiftly at that time, and stemmed the tide, all these accusations will not come up, and we probably wouldn't be getting here. There's a seeming discomfort that we are expressing because of the timing of the arrest".
The President of IMANI Africa argued that the timing of the arrest of Professor Frimpong-Boateng seems suspicious.
"The OSP had said they were going to investigate activities of the IMCIM, which was a good thing. Unfortunately, if they were indeed waiting to invite the head of the committee as it were. The OSP will have to explain to us the timeline when they intended to investigate the committee as against when they received the so-called allegations against the professor. Because that will be instructive, anything that falls short of that will lead people to speculate, including myself. I think the timing was a bit too suspicious," he pointed.
The Special Prosecutor, Kissi Agyebeng, defended his decision to arrest Professor Frimpong-Boateng, saying that though he respects the professor, he was simply doing his job.
The post Franklin Cudjoe slams Presidency over Frimpong-Boateng's 'arrest' appeared first on Citinewsroom – Comprehensive News in Ghana.